A Luxury villa can look even more luxurious and palatial with some easy design ideas. Even if you don't own a luxury villa now, but dreams of owning one shortly, then also this write up can help you to get an idea of decking up your palatial mansion. Afterall, why should only the celebrities have palatial villas? You also deserve to live like a king or queen!
Make The Entry Grand!
The best way to capture the fantasies of visitors or leave anyone who just glances at your villa spellbound is to make the entry of the house grandiose and dreamy. You can either opt for a double floor high airy floor area with exquisite interior works or opt for an enticing 2-floor high staircase with swivels from both directions and meet at the center area. Make sure the staircase rails are eye-catchy. You can either opt for rich wooden works or dreamy stair designs.
Be Smart With Smart Homes!
No luxury villa is complete without top class innovative technological devices. Our technology has advanced to such a stage that there is a wide range of home automation facilities available to make lives easier. You can just make use of your smartphone, tablet or laptop with a net connection to control all the devices, lightings and locks with your fingertips. Automated lights will switch on automatically as you enter a room and switch off when you leave the room. You can lie down on the couch and switch on the music system without getting up and going near it! You can ensure that the house doors are locked even while sitting in your office. You can even adjust the thermostat and make your house cool enough as you step into it after a long day in the hot, scorchy sun.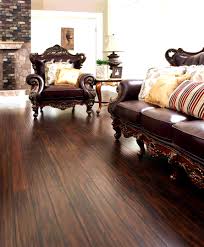 Astounding Floors!
A sparkling floor silently conveys tales of luxury and elegance. You can opt for mezzanine floors if you love the looks of breathtaking hallways and striking stairways that looks just like a dream come true. Mezzanine floors are becoming increasingly popular nowadays. It is the first choice for any luxurious residential or commercial project. Mezzanines do not just give the posh and fancy looks that make the home picture perfect. They contribute to the modern residential design and uplifts the whole looks of the house. The link http://www.architectureartdesigns.com/top-23-breathtaking-luxury-villas-design-ideas-in-the-world/ provides you with a sneak peek at twenty-three top luxury villa designs all over the world! You can be inspired and even borrow some ideas from these villas.
Mezzanines can cast its magical spell on almost all the rooms in your luxury villa, from the palatial living rooms to the cozy bedrooms! It adds that extra dash of style and splendor to your dream castle. Make use of bit creativity and put the mezzanines to full use and watch in awe as your villa bursts in splendor and elegance!
A Dreamy, Cozy Bedroom From The Pages Of A Fairy Tale!
A luxury villa is never complete without a spectacular bedroom fit for the royal king and queen! It is your special personal space where you retire at the end of a hectic day. Hence comfort and elegance should go hand in hand in a bedroom. Make sure the bedroom is large enough with a large bed and plush seating arrangements. You can also make use of cutting end smart home automation technologies to add the touch of perfection. You can just lie snuggled in your cozy comfort zone and control the lights, window shades, security and music systems.