Do you wish that your home looked much better with more space and lightings? Do you feel that your living room is too crowded with too much furniture so much that there is not enough space to move around? Do you wish your bedroom looked dreamy and beautiful like the ones you see in movies? If yes, you have landed in the right article! We can lend a helping hand in making your home look just the way you wish it to be! It is better to choose the services of a professional architect (industrial/commercial) to get to know the exact needs of your villa and make the necessary changes to change the outlook and feel of your home. You can opt for renovation works within your minimum budget and make noteworthy changes in your house's outlook! The link http://www.countryliving.com/remodeling-renovation/ gives you an insight into some of the best remodeling works.
Here are some great renovation tips to make your house look picture perfect and oozing with elegance.
Serenity, Elegance, And Illuminance- White!
White is one of the most elegant colors! There might be a wide range of color paints available. But still, white remains the crowned king! Dark, loud and vibrant colors might look good for recreational spaces, theatres, party halls, etc. But a house is where you wish to spend some quiet and cozy time at the end of a hectic day. As soon as you step into a house after a strenuous day, the warm, serene and beautiful white walls can make you feel the real warmth and comfort of home!Add a dash of sophistication and opulence to your house by selecting ivory white paint shades.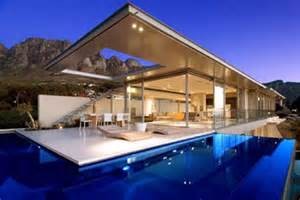 Turn The Spotlight On Your Lights!
After decking up your walls, next, you have to turn your attention to the lights! Choosing the right lights for your house can make a big difference. It is always better to fit the lights in such a way that the shade is directed in the upward direction. This helps to disperse the bulb's light in such a way that the room looks much more lighted up! It is better to choose about 2 to 3 shade lights on your walls. It can make a big difference and make your villa rooms look more lighted and large.
Do You Love Books?
If you are someone who loves to read books, then you can make just a single and compact book rack against one of your living room walls. There is no need to provide elaborate furniture pieces in that area. Even if you don't have a book rack, you can just nail up some planks to the wall and create a beautiful, compact and cost-effective book rack. You can place just 2 wood chairs or maybe even 2 elegant white or black garden chairs for you to sit and read the books. Make sure that you leave the central portion of the living room free of clutter. A cluttered center space can make the living room look smaller and less appealing.